There have been a lot of changes happening to the city with time.The changes were abrupt during last 10 years (mostly technologically) which  90's kids (and late 80's kids) have experienced closely.There are beautiful memories related to the city for 90's(and late 80's kids) to cherish.Here are some memories which will take you back into the memory lane and make you nostalgic.
1.Movie in chetak cinema
Chetak cinema is so close to the heart, it was the most popular theater as it was in the center of the city. One movie show at a time, the concept of janta, balcony, and box.The packed crowd whistling, and imitating use to create a totally different atmosphere which is not seen today.We have memories of watching some epic Bollywood hits like DDLJ, Gadar, Taal, kuch kuch Hota Hai, kabhi khushi kabhi Gam in Chetak Cinema and even if the theater has been demolished still those beautiful memories will always remain leashed to us forever.
2.Nehru Garden via road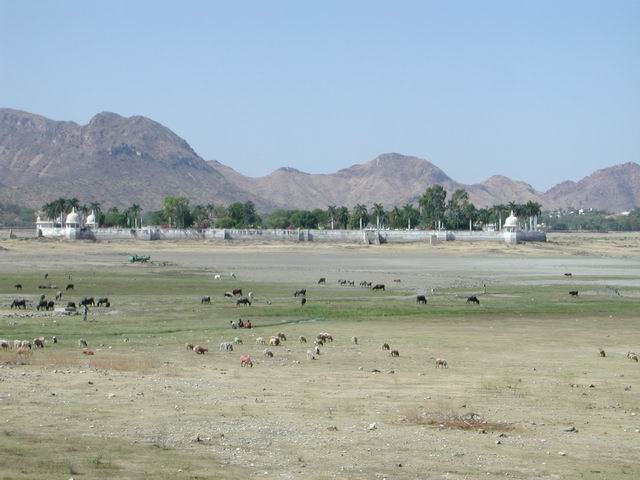 If you tell kids today that you went Nehru garden on wheels it would be difficult to gulp for them but we have seen those unfortunate years when Fateh Sagar and other lakes were totally deprived of water and it was possible to reach Nehru garden on foot or vehicle.
3.Gulab Bagh Zoo
Visiting Gulab Bagh with father or grandfather and looking surprisingly at the lion, tiger, deer, crocodiles, birds etc was a childhood adventure.The toy train was the must have attraction and having a ride with cousins and siblings had its own fun.Now the zoo has been shifted to Sajjangarh Biological Park.
4.Going to school on cycle with friends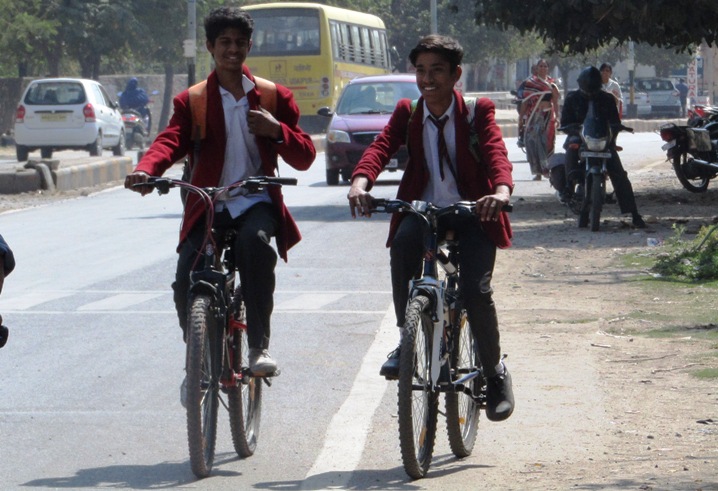 Going on cycle accompanied by friends was fun.We prefer cycle over the auto and buses.the gearless vehicles were not widely available which made the cycle popular mode of conveyance.Today we don't see students opting for cycles in that number.
5.Riding around the Fatehsagar circuit while creating sparks
Doing the whole circuit on Fatehsagar that too without any barrier and constraint.The portion which now has parking spaces and vehicle stoppages were all open then and it was possible to ride along the circumference of the lake on the vehicle.The bikers yelling and producing sparks by dragging side stand against the road was a common sight.In the picture below, you can see old Fatehsagar road with vehicle movement.
6.Climbing Neemuch Mata through stairs
Climbing Neemuch Mata during early hours was fun especially during summer vacations.The requirement was to climb the stairs to reach the temple at the top as now there is a slightly convenient option in the form of a ramp to reach the top.
7.Hariyali Amavasya mela
There use to be an excitement of visiting the Mela every year and getting those bubble blower, gun, sword, bow and arrow etc.Visiting the fair with friends had its own fun.
8. The Dragon ride at Sukhadiya Circle
There use to be multiple rides and a ball pool covered in net in the garden located in front of the Sukhadiya Circle, Remember?? The dragon ride was the most adventurous ride of all but now the ride has reduced to a wreckage and whenever I see at this junk while passing all memories of mine gets refreshed.
9.The magic shows organized at town hall
Those magic shows and circus organized in the Sukhadia Rangmanch , townhall and BN college ground, those magicians disappearing into Fatehsagar lake and appearing again were the popular attractions for us to watch as a child, but now such events have lost their craze and almost all secret magic tricks have been revealed in this era of technology.
Hope you remember Karan Jaadugar and Mangal Jaadugar 😉
10.Spotting contessa in the city was a treat
Just as we see an Audi or BMW with curiosity and excitement the same we use to do as a child while spotting contessa and there weren't many in the city.
11.Reaching the Main city via dark bushy Shobhaghpura Road
Today we have the happening 100 ft Shobhagpura road but there was a time when it was totally a rural abandoned area with single road having dense bushes left and right.Students from Fatehpura side and deeper area going to schools located in Ayad and Bhopalpura usually use to opt this route on cycle as it had less rush.
If you have any more suggestions kindly comment below.
Plz like our Facebook page and get to hear lovely things about Udaipur.