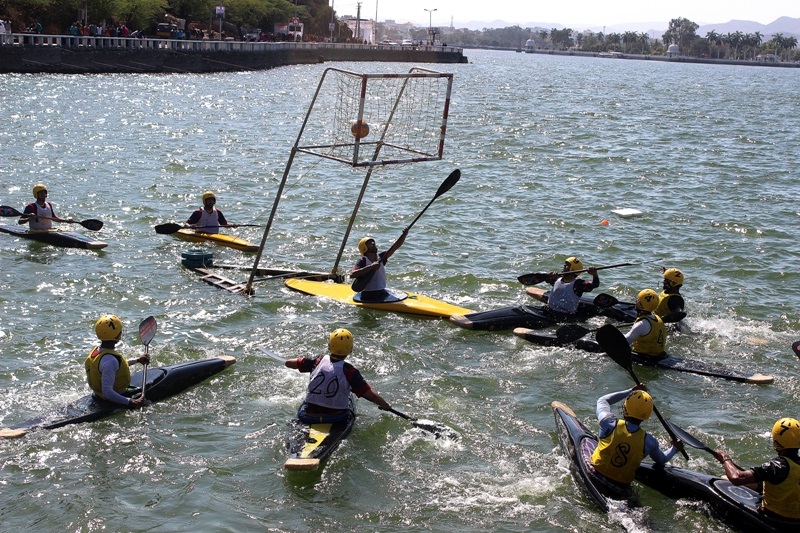 The 'Udaipur Lake Festival' is celebrated with utmost fun and fiesta every year, this event is organized jointly by District administration, Municipality, UIT, and tourism department.This year 'Udaipur Lake Festival 2017' will be held on 18th and 19th November.The 'Aarti' at the lake, adventure sports, and musical performances will be the major attraction for the people.There will also be an informative presentation on explaining the whole 'Network of Lakes' established by the engineers of the Royal era, various cultural performances from different Hotel groups and regional artists will be organized from 5 pm to 7 pm to give it a 'Carnival' look.The army band will play its tune being on boat afloat in the lake.A celebrity singer or band will also mesmerize people with the performance.
The city collector  Mr. Bishnucharan Mallik discussed the festival preparations on Friday, he stressed upon the extensive promotion of the events and making the performance attractive so that the audience go back with awesome memories.He instructed about the proper safety measures in place.
These are the detail of the program.
18th November 
6.30  am-Bird watching at Fatehsagar Lake
7 am onwards-Lake Cleaning Volunteering at Fatehsagar lake
11.30 am to 2 pm- Swimming Competition
Evening- Watersports, Aarti, Local singing talent performances from selected school students.
19th November
6.30 am onward 8.20 Km Marathon
10 am- Drawing competition
11 am-Adventure water sports and swimming competition
5 pm- Police band performance on floating boat
8 pm onwards- Performance of the singer Roop Kumar Rathore and Sonali Rathore.