When we move out of our place for studies or work, we get to meet people from the diverse region and make friends with them, each one having their own regional traits. If you have a friend from Udaipur then here are some perks of having a friend from Udaipur which you should know if you don't.
1.Pure Hearted Friend in need
In most cases, you will find them pure-hearted and helping.They will be true to you and a friend in need, you can rely on them in the tough situations.
2. Your 'Rajasthan myths' shatterer
He/she is the one who shatters all the common myths to drag you out of ignorance, you might only be knowing about 'Marwadi' but he/she will introduce you to the term 'Mewadi', he/she will enlighten you about the fact that 'All Rajasthanis are not Marwadi' and 'Whole Rajasthan is not desert' stressing on the fact that Udaipur is the city of lakes with water and greenery all around.
3.Some typical 'Words' you get to hear/learn from them is priceless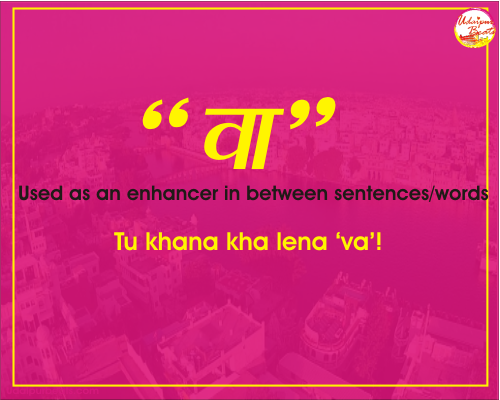 There are some 'typical' Mewadi words you hear from them which sound crazy, some are 'va', venda, sugla, gelsappa etc.
4.Your chance to witness a vibrant Rajasthani wedding at Royal destination
Udaipur is one of the royal wedding destinations of the world and many royal wedding takes place in the city.'Wedding' is a big occasion for the people here and thus celebrated in a grand style with lots of dancing and fun.The royal customs and culture make the wedding more vibrant. The Rajasthani colored attires and the elegant ghoomer dance is a treat to watch and do.If you have a friend from Udaipur you always have this pleasure of witnessing such vibrant 'Rajasthani Wedding' and the city tour is a bonus 😉
Me:Bhai shaadi mai aana hai
Friend:bhai sorry I won't be able to make it
Me:Shaadi #Udaipur mai hai
* Friend planning fr It*

— Udaipurbeats (@udaipurbeats) April 25, 2017
5.Getting to know the movie scene locations in-depth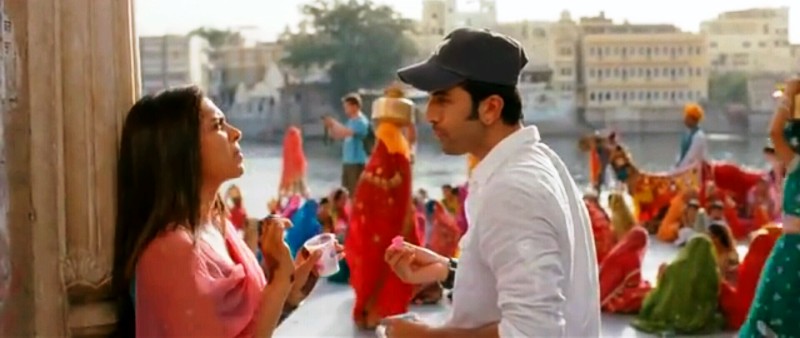 Udaipur is also a favorite Movie shooting location.Many Hollywood, Bollywood movies, and Indian daily soaps shot in Udaipur, and by chance if you watch any movie or serial featuring 'Udaipur' with your 'Udaipur friend', he will definitely let you know the exact location of the scene and how much far is his/her home from the location.You don't need to ask, in most cases he will automatically tell you "Dekh apne Udaipur ki shooting hai" 😉
6.Get to eat Rajasthani Cuisines
You will get to know and eat the famous Rajasthani cuisines.Your friend will make sure you taste the Rajasthani food most importantly 'The Daal Baati'.If you are in Udaipur you will get to taste the authentic homemade Rajasthani cuisines like Dal baati, makki dhokla, raabdi, laapsi, paapdi etc, if you are not in Udaipur, your Udaipur friend will search out the places which serves Rajasthani food around you and once a while you will get to taste it.
7.Adding the 'Rajputi Attires' to your dressing styles
You get to see the 'Rajputi Paushaak' or the  'Birjis' pair which looks absolutely 'Royal' and 'stylish' and you might want to give it a try for a change, you can always borrow it from your kind friend 😉
8.Pure vegetarian
Most of the guys from 'Udaipur' you meet will be 'Vegetarian', there are non- vegetarians too but very less compared to 'Vegetarians' so if you are 'vegetarian' it will be an advantage to be his roommate but if you are not then there is a problem.
9.Your introduction to one amazing term 'Banna'
You will come to know about the term 'Banna' as the guys hailing from 'Rajaput' community in 'Udaipur' are called 'Banna' and this is a trendy way to address amongst youngsters.
PS-Not everyone from Udaipur is 'Banna' 😉



10.A chance to visit one of the most beautiful cities in the world in budget
You will be given description of the beauty and rich culture of the city and it would definitely invoke a desire to visit such city, no worries you can tour Udaipur at minimum budget with your friend's consent and your accommodation, food, conveyance, and touring will be taken care of, Ab itna to banta hai 😉
Hope you are enjoying the perks we mentioned, if something we missed out then do let us know, please like our facebook page by clicking below like button and stay tuned for more content like these.
[efb_likebox fanpage_url="Udaipurbeats" box_width="250″ box_height="" locale="en_US" responsive="1″ show_faces="1″ show_stream="0″ hide_cover="0″ small_header="0″ hide_cta="0″ animate_effect="fadeIn" ]