Today is Mother's day, a special day when we get a chance to express our love for our loving mother, we have also taken this opportunity to acknowledge some supermoms from Udaipur who have battled out the life all alone and dedicated their life for their child's bright future. Let's meet those supermoms and know about their inspiring stories.
1.Hemlata Joshi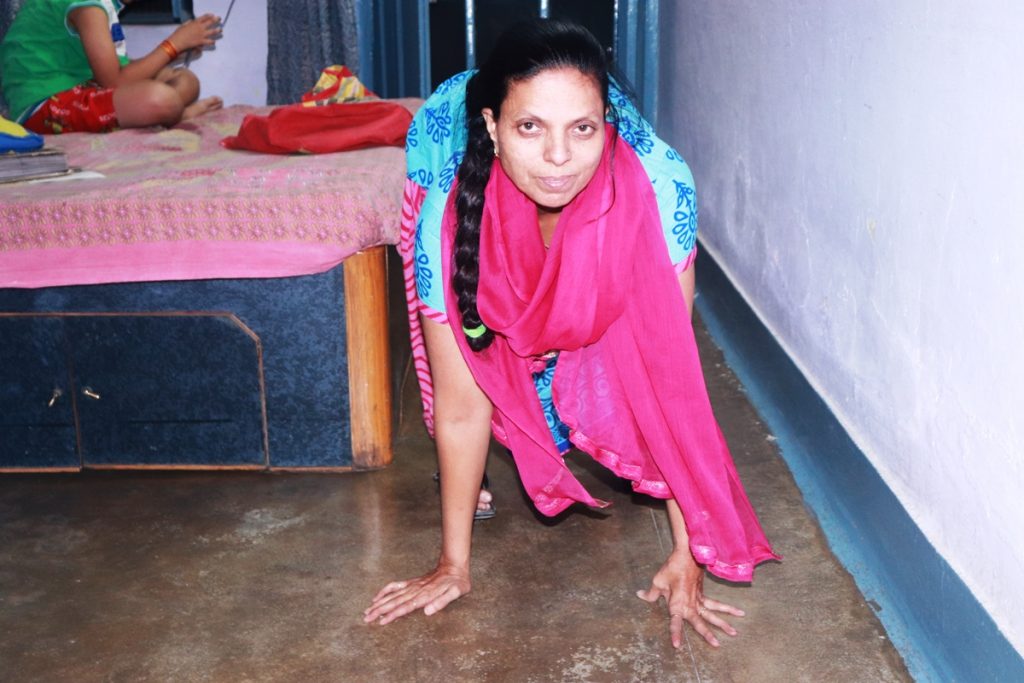 "Manzilen unhi ko milti hai, Jinke Sapno mai jaan hoti hai
Pankhon se kuch nahi hota, honslon se udaan hoti hai"
This saying perfectly goes with Mrs. Hemlata. At the age of three she suffered from Polio which left her paralytic from both legs and because of this even standing became impossible for her, she started walking with the help of her hands in a total bend position but this didn't bend her spirit, she had high hopes, at a small age she also lost her mother, she wanted to be self-dependent and didn't want to be anybody's liability. She completed her education till M.A. In 1994 she got a three-wheeler kinetic Honda scooter, then it became slightly easier for her, along with the studies she acquired Hindi steno, computer, and telephone operator training too. She struggled a lot for the government service and finally, one of the IAS officer and excise commissioner appointed her as the junior clerk in the excise department. Later in the year 2000, the then excise commissioner Mr.Pradeep Sen made her permanent in the job.
Marriage & Family
She dreamt of a family too, with the help of some family friends she got a handsome groom too and after that, she was blessed with a cute son but life kept testing her and she lost her husband due to paralytic attack and from there she didn't break and dedicated herself for raising her Son. She kept him in day boarding for few years , taught him swimming that too in the Fatehsagar lake when a kind known person told her "If you aren't afraid I can teach your son, swimming!", she has admitted him in a reputed school with IIT coaching, she says "Now everything depends on him, let's see how he does".
Hemlata is a storehouse of talent she knows, stitching, weaving, Mehendi, beauty parlor stuff, she is amazing in craft too, she has made beautiful crafts from waste products such as a ship with coins, a helicopter from threads, a horse from used matchsticks and many more.
"I always laugh and happily talk, everyone around me wants to talk to me because I don't cry every time, I cry only in front of God if I cry every time no one will talk to me"
This story is for people who complain about the life of not getting enough.This should give some strength to you.
2.Mrs. Manoj Kunwar
Ritika Rathore, the daughter of Mrs. Manoj   Herself expressed her love for her Mom, "My mom is best in the world, she struggled to educate and survive 5 daughters in a typical conditions and now her struggle paid off with her 1st daughter making into the police department ,2nd one in the RSEB, 3rd one doing her own online business, and me too doing Job. We belong to a community and place where there are lots of restrictions but still, my mother provided full support to us to grow so I just wanted to say mah Mumma is worlds best mum ever, just love the way she is."
Mrs. Manoj with her daughters 
This is really inspiring, providing good education and making them competent enough to fetch a good career is really an achievement. We hope every mother should have the same zeal for their daughters.
3.Mrs. Shakuntala Ranawat
There are people who keep blaming the circumstances, the society but then there are people who choose to be happy and enjoy all the colors of life and Mrs. Shakuntala is one of them.
Just a few years after marriage she lost her husband, she was just at the adolescent age of 22 at that time, left to live with her son alone. "I didn't get any support so I came to my parents home and decided to do the job as I didn't want to be dependent on my parents as their financial condition was also not that good and I wanted to provide my son with good education and life , I did B.Ed preparation and finally got a government service in the year 1991 and posted as a teacher. I used to take my 2.5-year-old son to my workplace which was an interior village in Banswara, In 1993 I got posted in the tribal area Kotra, the school was in a jungle like area, I used to leave early and return in the evening around 6 pm with no proper mode of transportation"
"I was just 22 at that time and remarriage was a taboo for women, living life in that situation was really challenging, you come across various kind of people and talks but I managed to handle everything"
Mrs. Shakuntala has a son, a daughter in law, and a cute grandson.
" A mother is an ideal inspiration, the best guide, a soul of motivation and an ocean of love. We know this definition of Mother because of you. You proved it when it comes to her wards, a mother knows the best. Hoping that this Mother's Day and every day brings you joy, love, and happiness. We love you. We feel so blessed to have a mom and mother-in-law like you."-Rachna and Aditya(Daughter in Law, son)
Mrs. Shakuntla enjoys her life traveling to places with her family, shares her beautiful moments to Facebook and Instagram, she knows driving and owns a car, and stay happy all the time.she had been active in various activities right from the young age like basketball, horse riding, she was also an NCC cadet and had also attended RD camp.
Mrs. Shakuntala as NCC cadet.
"I fully enjoy my life, I wear all the colors, I don't listen to people who have an opinion, there are so many restrictions on a widow women in our society so I appeal the society and people to let women live her life the way she wants, there should not be any society or community pressure on her, if there is positive thinking everything will be good, If we progress and live happily then everyone pays attention towards us and if we surrender to the situations and cry no one bats an eye, every woman should struggle and progress".
There is a lot to learn from her, most importantly living the life the right way.
4.Vimal Sanadhya
Mrs. Vimal is an example of great temperament and management. She got married at an age of 22, just after few years of marriage an illness caught her husband from then she carried the responsibility of the house and children. She struggled and got into the government service as a teacher but alone taking care of child became a problem with the job, she left her daughter at her maternal place when she was just 7 Month old "My mom did a lot of struggle and the biggest one is leaving her 7-month-old child" says Nupur, her daughter.
"I struggled a lot, still every moment gets refreshed of what I suffered, but God gives strength to fight all the situations, there are always people to support you and my parents and brothers have been a great support"
Mrs. Vimal provided both her son and daughter with the good education, her son is an engineer working as production manager, and daughter holds a master degree in arts and married in a good family. She has carried out all her responsibilities really well, constructed a house, got her daughter married, carried out all social customs and now looking to marry her Son.
We wish her all the best for the life ahead.
5.Mrs.Vinita Singh
This is the story of a mother who is working hard to feed and educate her children.At the age of 17 she got married. She lost her husband in 2015 due to liver problem, she has two daughters and one son. After the death of her husband she had to move out for work "Mere sath aisa beetega mujhe pata bhi nahi tha, Hamare samaj mai bahar nikalne nahi dete par majboori maim je kaam karna pada, pehle sharm aati thi kaam batane mai jab koi puchta tha kaha jaa rahi ho" she use to do cleaning/mopping, wash dishes, and cook food in houses to earn a living. She has her accommodation in a small room on the ground floor of an apartment, the apartment people have been supportive in providing her an accommodation and employment  as she also acts as a watchman and looks after the cleaning of that particular place. Her children are studying in school, she wants them to study and get a good job."Is duniya mai hum kisi ke bharose nahi reh sakte Sukh dukh sab hamen hi jhelna hai" she says.
It is really commendable that Vinita is carrying out the responsibility of her three children very well, we wish her children get a good education and fetch a good career.
We know there are many more stories, so if you have an inspiring story then you can publish it on opur facebook group 'Udaipurbeats City Talks' and we will pick from there 🙂