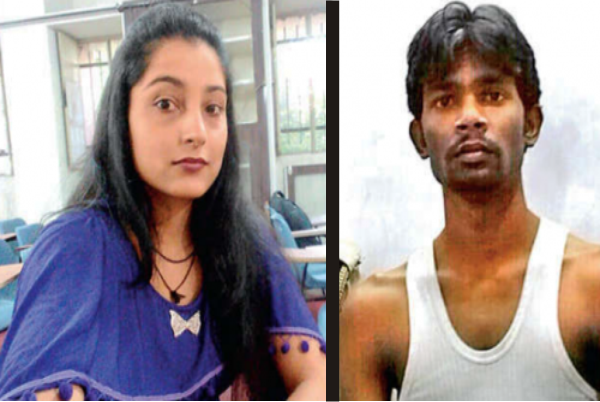 Many women face harassment of different kinds every day but most choose to stay quiet ignoring it but here we have someone who chose to raise her voice against the harassment, Jaya Pahadiya, a student of law college and resident of ambamata police station showed extreme courage in the situation while she was getting harassed, she recorded the video of the harassment, clicked the photo of the culprit Shubham Panwar, and filed a complaint with the police station. She posted the video, picture and the FIR on social media.In the report given to the police, Jaya mentioned that on 19-Oct she was going from her residence to her grocery shop in the afternoon just then the accused Shubham Panwar came on his vehicle and stopped it applying harsh brakes making Jaya to lose the balance and almost fall on the ground. He repeated the same thing the next day in the evening and also hurled abuses.
The social media post by Jaya went viral quickly.The post was read by the area 'parshad' Mr. Luvdev Vagdi who informed the home minister Mr. Gulabchandra Katariya about the incident, Gulab ji ensured the arrest of the culprit and the culprit got arrested immediately. Jaya told that such eve teasing is common in the area, "today is Bhai dooj and I am very sad, we make so much noise on social media but afraid of exposing such offenders due to which such people are roaming fearlessly, they don't even fear the police".
Jaya is an inspiration for every woman, every woman should speak up against the crimes, if you don't speak up such things won't stop and might convert into a greater crime.
News Source-Dainik Bhaskar
Kindly like our facebook page and stay updated with enlightening content on Udaipur.