Udaipur has been consistent in being the favorite destination of national and international travelers, all thanks to the royal heritage in the form of palaces, lakes, and forts which attracts a huge number of tourists and travelers worldwide. In all the major surveys related to travel destination, Udaipur is consistently securing its position and this time again it has been ranked as the top 10th city of the world in 2019 survey by travel+leisure, every year multiple surveys are conducted by travel+leisure on various travel-related categories such as top cities, cruise, resorts, hotels etc in which the readers rates on various parameters, in top cities category the readers rates on the basis of sights and landmarks, culture, cuisine, friendliness, shopping, and overall value.
Last year Udaipur was ranked on the 3rd spot but this time it slipped to 10th position, this survey is filled by traveler community worldwide and the cities are ranked with the travel perspective however inside of the city conditions are pathetic right now as the sewerage work of smart city project is going on, due to which locals are facing a lot of problems, also the condition of roads is worse right now, maybe in a year or so everything would be fine.
Below is the complete list of World's Best Cities 2019
15. Bangkok
PAKPHIPAT CHAROENRACH/GETTY IMAGES
Score: 86.52
14. Santa Fe, New Mexico
Score: 86.59
13. Seville, Spain
Score: 86.65
12. Charleston, South Carolina
Score: 87.04
11. Rome
ALEXANDER SPATARI/GETTY IMAGES
WBA Hall of Fame honoree. Score: 87.34
10. Udaipur, India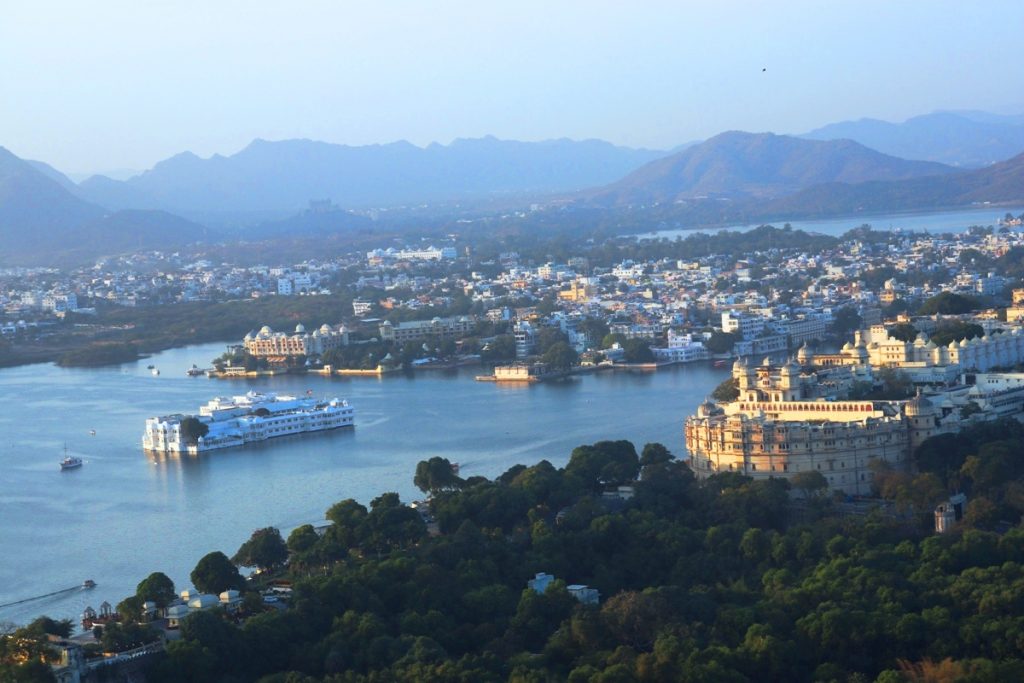 Score: 87.80
9. Florence
SUTTIPONG SUTIRATANACHAI/GETTY IMAGES
WBA Hall of Fame honoree. Score: 88.26
8. Kyoto, Japan
Score: 88.42
7. Tokyo
Score: 88.95
6. Ubud, Indonesia
Score: 89.08
5. Oaxaca, Mexico
JAVIER GARCA / 500PX/GETTY IMAGES
Score: 89.16
4. Mexico City
REINIER SNIJDERS / EYEEM/GETTY IMAGES
Score: 89.30
3. Chiang Mai, Thailand
Score: 89.56
2. San Miguel de Allende, Mexico
Score: 90.23
1. Hoi An, Vietnam
Score: 90.39
Hoi En rose from 8th position to the top position this year, this city is situated along a river, as per T+L readers this city offers good food options for vegetarians and vegans, cars aren't allowed in the city so one can easily walk.
Info Souce-Travel+Leisure