We hear a lot of scoldings and even receive beatings from our father, 'Aane de tere papa ko' is the the most dreadful warning from our mother but still our father plays a very important role, there is a lot of love and care behind his tough attitude. Here are some dialogues that most of us hear in Udaipur form our papa/bauji/dad and these dialogus are mostly heard in Udaipur, most of you will definitely relate to it.
1.The one who roams a lot
2.The one who has got long 'Hairs'
3.The one who is crazy
4.The one who is a big flirt
5.The one who is over smart
6.The one who is so casual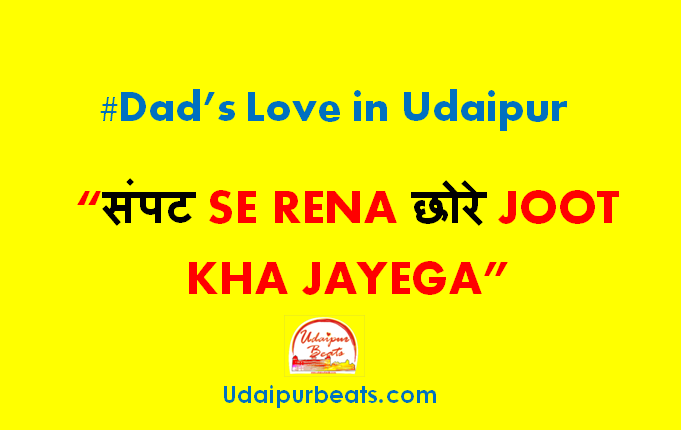 7.The one who is a rash driver
8.The one who is stubborn
Udaipurites please like our Facebook page and we promise you to provide great content on Udaipur. Stay tuned!