The biological park is the one and only zoo in Udaipur also a major tourist attraction. It's an amazing place to visit for kids and adults who love wildlife. The park is located at the foothill of the historic Sajjangarh palace also known as the monsoon palace. The park is spread over a huge area of 36 hectares and you have the option of exploring it on foot or in a golf cart.
Time Required To Explore
1.30 hrs (minimum) on foot
Wild Animals You Can See
The biological park offers many Wild animals which every one of us wishes to see, you can see –
lion,
Bengal Tiger
Panther
Hyena
Fox
Jackal
Ostrich
Emu
Wolf
Deer
Sambhar
Black Buck
Reindeer
Porcupine
Bear
Crocodiles
Allegators
Wild
Cats
The park also had a white tiger but unfortunately, it died.
Entry Ticket
Timings of the Sajjangarh Biological Park-
Winter Season
21 October to 15 March
Monday, Wednesday to Sunday: 9 am to 5 pm
Tuesday: Park Remain Closed
Summer Season
16 March to 20 October
Monday, Wednesday to Sunday: 9 am to 5:30 pm
Tuesday: Park Remain Closed
Experience
Visiting Sajjangarh biological park with family is an amazing experience, as the whole park is amid scenic natural view, there are high mountains surrounding the park, the narrow cemented road cutting through the greenery looks beautiful. The animals are provided with natural surroundings resembling their natural habitat. There are photo booths, a cafeteria, and a kids zone inside which ensures a fun experience for all age groups. Overall, it's a nice place to spend enjoyable moments with family or friends.
Some Pictures of the Wild Animals Found at Biological Park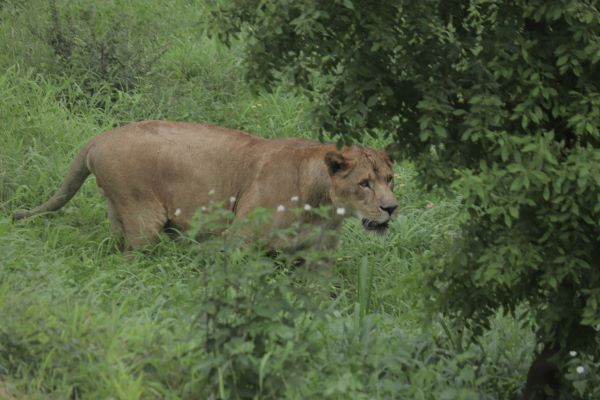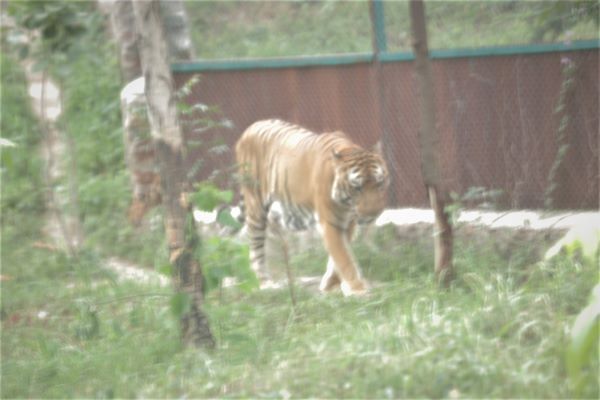 Some Park Pictures
History
Earlier the Udaipur zoo was located inside Gulab Bagh which is the biggest garden of Udaipur as a child I have visited that zoo often but in Gulab Bagh, the animals were caged in chambers and there was no natural enclosure, also it used to smell very bad, the later biological park was planned and all the animals were shifted to biological park. The wildlife department did a commendable job in designing the park. The park was inaugurated on 12 April 2015 by Prakash Javdekar, Minister of Environment and Forests, Gulab Chand Kataria, MLA Phoolchand Meena, MP Arjun Lal Meena, and Minister Rajkumar Riva.
Parking Space
There is ample parking space available, even a bus can be easily parked, the parking is chargeable.
How to reach
The biological park is around 5 km from the Udaipur city center, you can hire an auto-rickshaw, cab or rent a bike or scooter, the park is situated in mallatalai area, google map will easily lead you to the park if you are self-driving otherwise any auto, the cab driver will lead you to the location. The location of the park and the Sajjangarh fort are the same. You can also refer to the map below.