Fatehsagar is a place close to our heart, one never gets bored of this place.For many, visiting Fatehsagar is a daily ritual, sitting at the 'pal' glaring at the beauty of lake just relieves your fatigue and stress.Now to add to the pleasure a unique concept of 'Mobile Library' is introduced in Udaipur at Fatehsagar Lake, you 7can call it 'Books on Wheels'.The idea is implemented by Mewar Hitech Engineering Ltd, which is India's only stone crusher company listed on 'Bombay Stock Exchange'. The director and CFO of the company Mr.Vaibhav Singh Rathore told us about how this idea emerged, "Mr. C. S. Rathore who is my father and the Chairman of the company had a discussion with Mr. Siddharth Sihag about the operation of such initiative in Ajmer. During the discussion, I also mentioned about walls in some countries where people leave the books while the needy ones take them away. After a series of discussions, we agreed to provide the complete setup for a mobile library to Nagar Nigam Udaipur, which would be maintained and operated by Nagar Nigam only.I personally have a huge interest in books from almost all genre and formed a group of some active readers named Readers Club".
The 'Mobile Library' is currently located at Fatehsagar Pal(overflow side) and it is functional in morning at 7 am to 11 am and 4 pm to 8 pm in the evening.You can submit your photo id and can pick any book of your choice and enjoy reading amidst the cool breeze and the serene view.
The library has the different genre of books to choose like magazines for women, men and society enlightening people about current trends, social issues, history, Encyclopaedia, Sci-fi, Motivational, Novels and much more.You can even donate the books of the mentioned genre to the library.The library was inaugurated by the home minister Mr.Gulab Chandra Katariya and the city mayor Mr.Chadra Singh Kothari.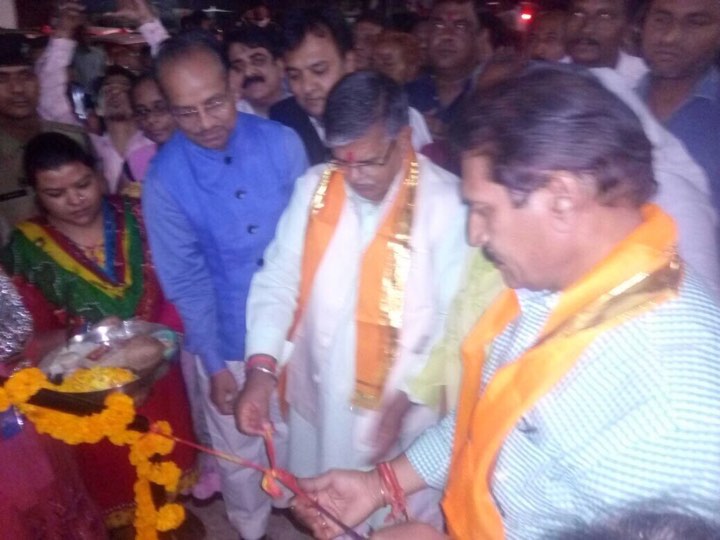 This is a bliss for the reading enthusiast as nothing matches the pleasure of reading the book in such ambiance.It will also encourage people to get motivated towards reading.We hope more such innovative ideas get implemented in the smart city Udaipur intended towards adding value to the city and people.
Please Like our  Facebook page and stay tuned.