Udaipur is a beautiful city of historic significance, but Udaipur is a part of Mewar and remained the last capital of Mewar state of the princely era, there are few places near Udaipur under 100 km which one must visit to witness the rich heritage of Mewar region of Rajasthan.
1.Ekling ji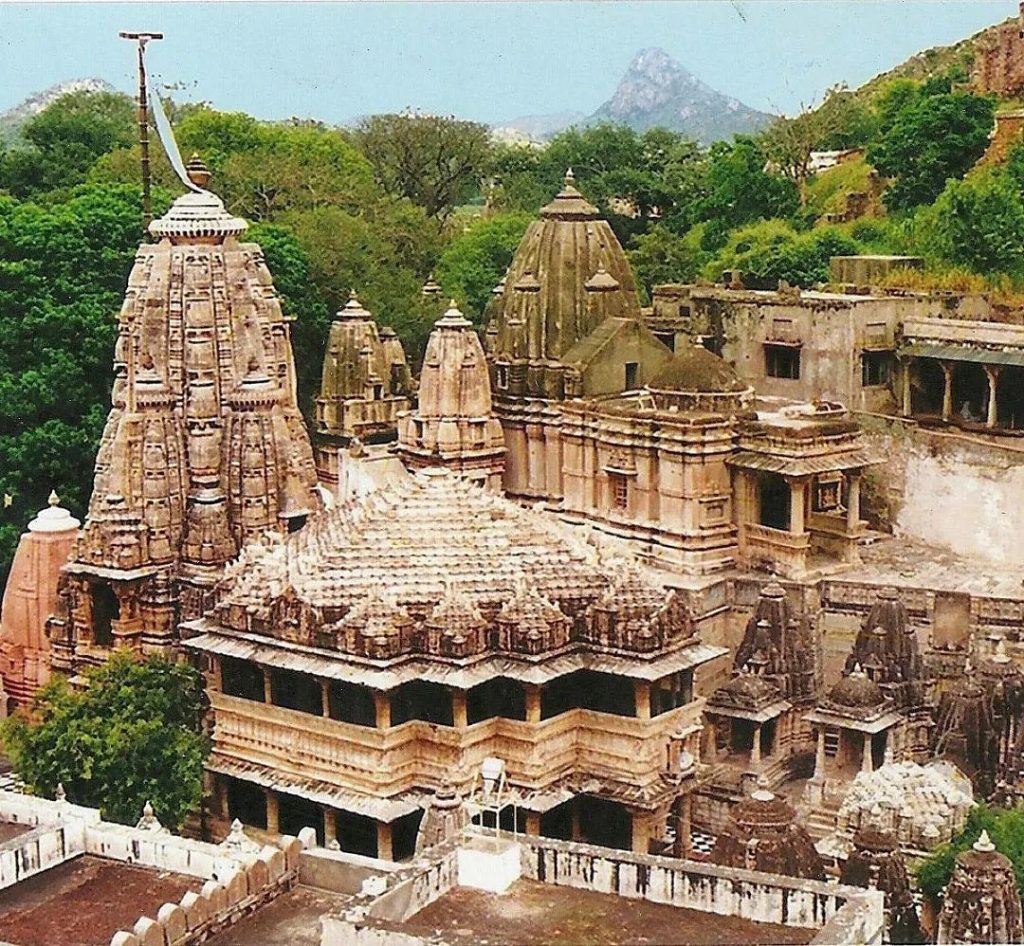 Eklingji temple is a beautiful ancient temple dedicated to lord shiva located at 22 km from Udaipur city. This is an ancient temple that has a stunning architecture that makes it a must-visit place for people who loves to witness the architecture and spiritual sites. Ekling ji is considered as Ruler of Mewar by the Rajput rulers, the rulers consider themselves as deewan (officials under the king)
According to the 15th-century text Ekalinga Mahatmya, the original temple at Eklingji was constructed by the 8th-century Rajput ruler Bappa Rawal. The original temple (idol) was destroyed during invasions by the Delhi Sultanate rulers. The earliest extant idol was installed by Hamir Singh (14th century), who also carried out extensive renovations to the main temple. Rana Kumbha (15th century) rebuilt the temple, in addition to constructing a Vishnu temple.
To reach Eklingji you can hire a taxi or take a bus from the Udaiapol bus stand or Surajpol or fatehpura. There are frequent buses plying on this route.
2. Saas Bahu Temple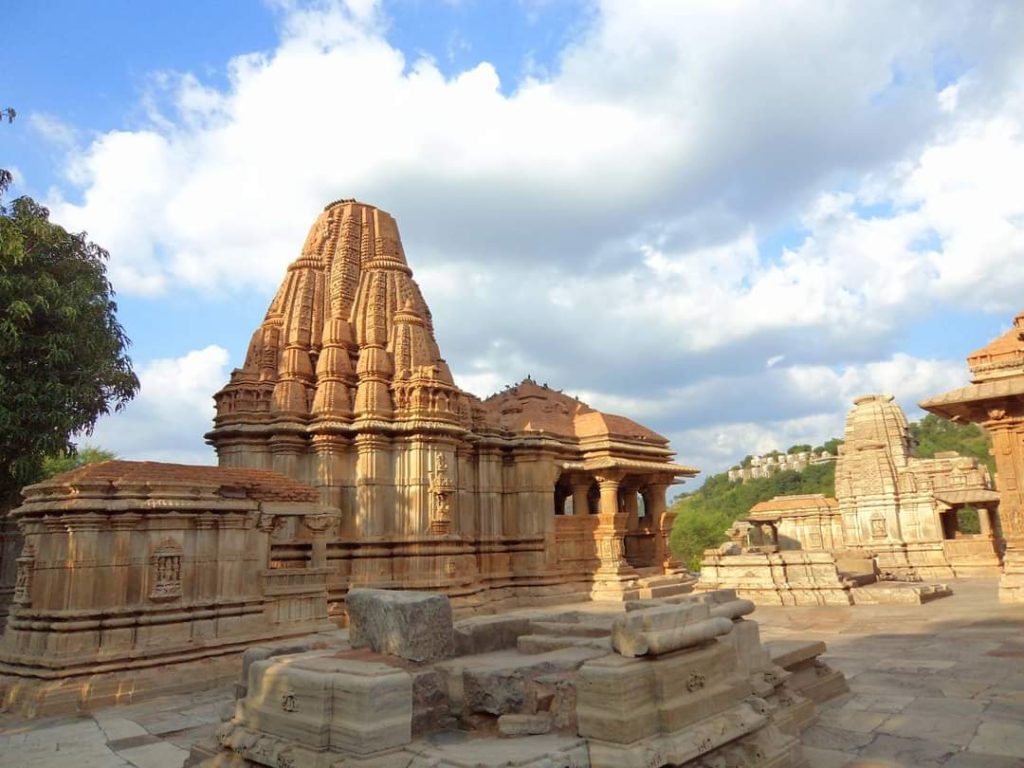 If you are visiting Eklingji temple then Saas Bahu temple is definitely a site to visit as it is located nearby in Nagda village, you will fall in awe of the architecture of this temple, these are twin 10th-century temples dedicated to lord Shiva and Vishnu. These temples were constructed by a Guhil queen Mahalakshmi and her daughter in law hariyadevi, you might be reading different names on different sites but the info provided above is verified by a known historian of Mewar Mr. Shree Krishna Jugnu who has done years of intensive research on Mewar history.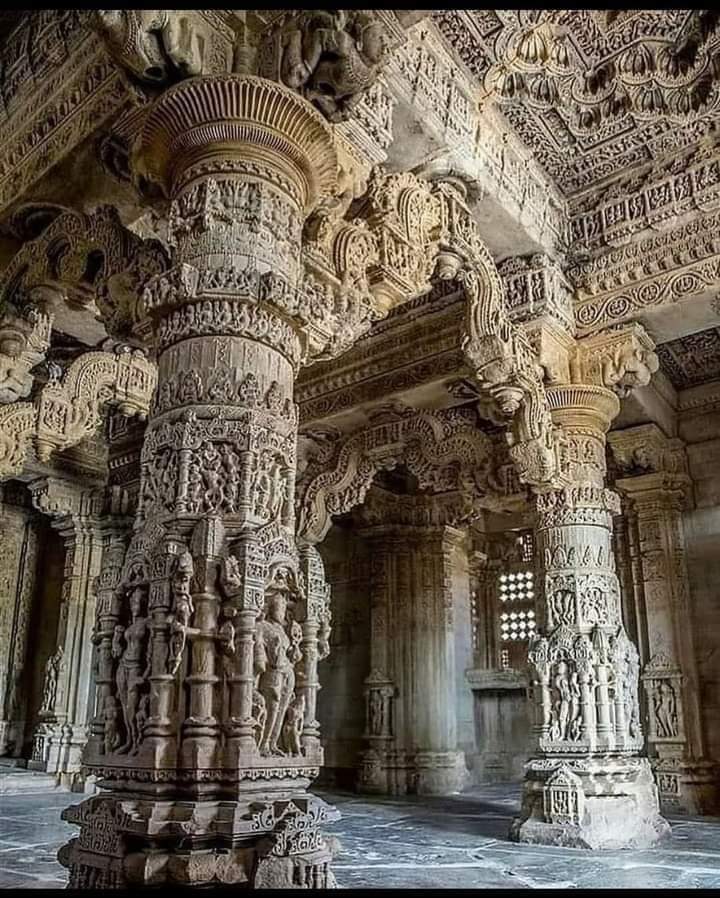 3. Chittorgarh Fort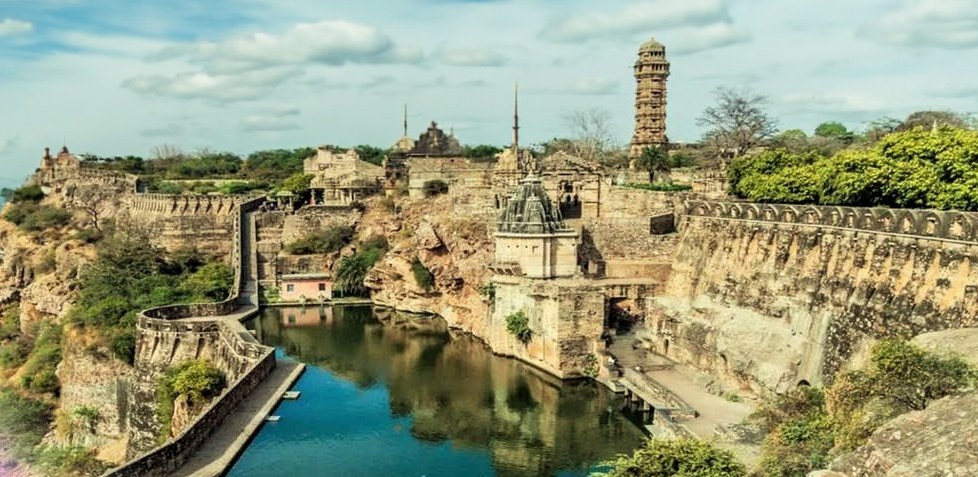 If you are interested in the rich history of Mewar and like to see the historic forts where numerous battles were fought then you must visit Chittorgarh Fort which is around 110 km from Udaipur city. This fort is the largest fort in India and Asia, this magnificent fort is situated on spanning hills at 590 feet height and spread in 690 acres area, you need a minimum of 2.5 hours to see the fort properly. This fort was declared a world heritage site in the year 2013. Chittorgarh was the capital of Mewar and the entire Mewar was controlled by this fort, this fort was ceased 3 times in history. The last seizure was by the Mughal emperor Akbar in the year 1509 this fort is also called the water fort as it has around 84 water bodies inside the fort. This fort has many temples inside it. Inside Fort, there are various sites worth seeing like the Vijay sthamb, Kirti sthamb, Rani Padmini Palace, Rana Kumbha Palace, Jauhar site, etc.
The best way to reach Chittorgarh from Udaipur is by taxi or train. It is very well connected by a four-lane highway.
4. Nathdwara
Nathdwara is again a spiritual destination just 48 km from Udaipur in the Rajsamand District of Rajasthan, as its name suggests Nath means Lord Shrinath Ji, and dwar means gate so it is the gateway to Shrinath Ji, a form of Lord Krishna's 7-year-old Swaroop. Shrinathji's darshan is considered to be of high importance, there is a 2.5 feet tall stone idol of Lord Shrinath Ji also revered as Thakur Ji, as per legend this idol self-appeared from the Govardhan parvat Mathura later to protect it from the Mughal invader Aurangzeb it was transferred to Mewar and finally as per the wish of Shrinath Ji the idol reached Nathwara. Many devotees from India visit Shrinathji temple, even Ambani Family has extreme devotion to Shreenath Ji, the Ambani family and pays regular visits to this temple.
You will experience completely different vibes and culture in Nathdwara, the dialect, food habits, culture, and traditions all differ from Udaipur. Must try the bhog (cuisines) of Shri Nath ji, especially the laddus named Magach, Sagar etc. Do carry a Sagar with you, the original one costs at least 700-800 rupees per laddu.
The best way to reach Nathdwara from Udaipur is Taxi or shared Taxi. You can also take bus, it takes maximum one hour to reach Nathdwara personal taxi takes 40 Minutes.
5. Haldighati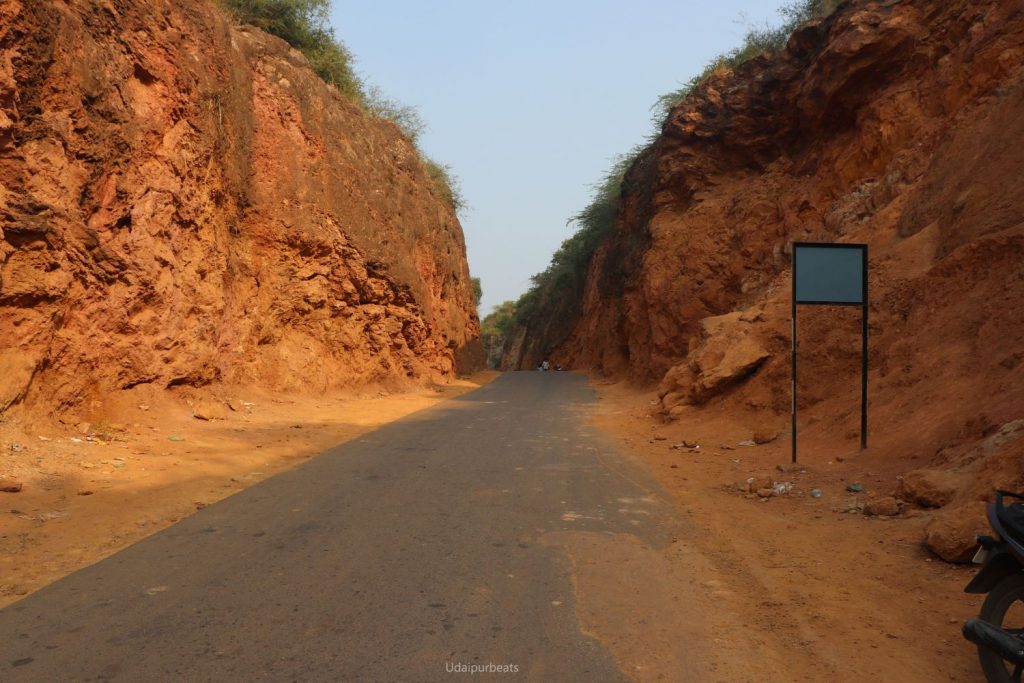 Who doesn't know about Haldighati, a place where the fierce battle of Haldighati was fought? Maharana Pratap's army of 3000 men fought with Akbar's army of 10000. If one wishes to witness the place of that epic battle and feel the vibe then it's a must-visit place, Haldighati is a mountain pass just 40 km from Udaipur, the soil at this place is of the color of haldi(turmeric) that's the reason it is called haldighati. Here there are different attractions that are worth seeing such as shahi bagh where Akbar's army camped, rakt talai where the pool of blood during the battle got accumulated, chetak Smarak of the faithful horse chetak and there are still those narrow passes(darra/route) which played a crucial role in Shiromani Maharana Pratp's attack strategy, due to these narrow pass pratap's army dominated the initial attack. There is a museum also which gives a a glimpse of glorious history of mewar. You can also find Chetri rose farming as the chetri gulab is a specialty of Haldighati, you can find rose products such as gulkand, itra, sharbat etc.
6. Molela
If you visit Haldighati then you must visit Molela village which is just 5 km far, you might be thinking why a village? Molela is internationally known for painted terracotta plaques, mini idols of Hindu gods deities, and terracotta jewelry. The craftsman of this village has been doing this work for generations.
The origin of the Molela craft remains a mystery, yet numerous legends attribute its creation to a blind potter who had a dream about Shri Devnarayan. In the dream, the deity requested the blind potter to fashion his image. Though initially hesitant due to his blindness, the potter eventually agreed to fulfill the god's wish. Astonishingly, the following morning, his eyesight was miraculously restored, and subsequently, people from his community began crafting and revering similar votive plaques as a means to have their wishes fulfilled.
7. Kumbhalgarh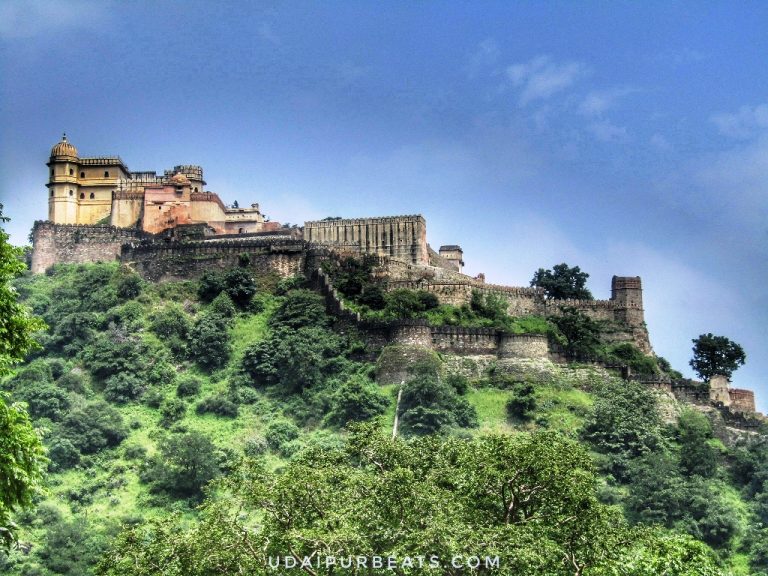 You can't miss Kumbhalgarh in the 100 km criteria. Kumbhalgarh Fort is a 15th-century fort which is known for its impregnable wall stretching up to 36 km. It is the second largest wall in the world after the great wall of China. Located in the scenic Rajasamand district of Rajasthan, just 82 kilometers northeast of the renowned city of lakes, Udaipur, Kumbhalgarh Fort reigns as a prominent tourist destination. Visitors from across the globe flock to this grand stronghold to witness its awe-inspiring architectural splendor, breathtaking vistas, and captivating tales of a bygone era. If you are visiting Kumbhalgarh in the monsoon then it's bliss as you will be under clouds when you reach the top of the fort. This fort is the birthplace of Maharana Pratap. There are around 300 temples around this fort. From the top even Marwar and the sand dunes are visible in clear weather. Inside the fort premises, there is a Neelkanth Mahadev temple which has a huge 5 feet shivling .
Hammeripal Lake
If you visit Kumbhalgarh then you must visit hammeripal lake just 2 km from the fort, this lake has numerous catfishes, and you will love this place.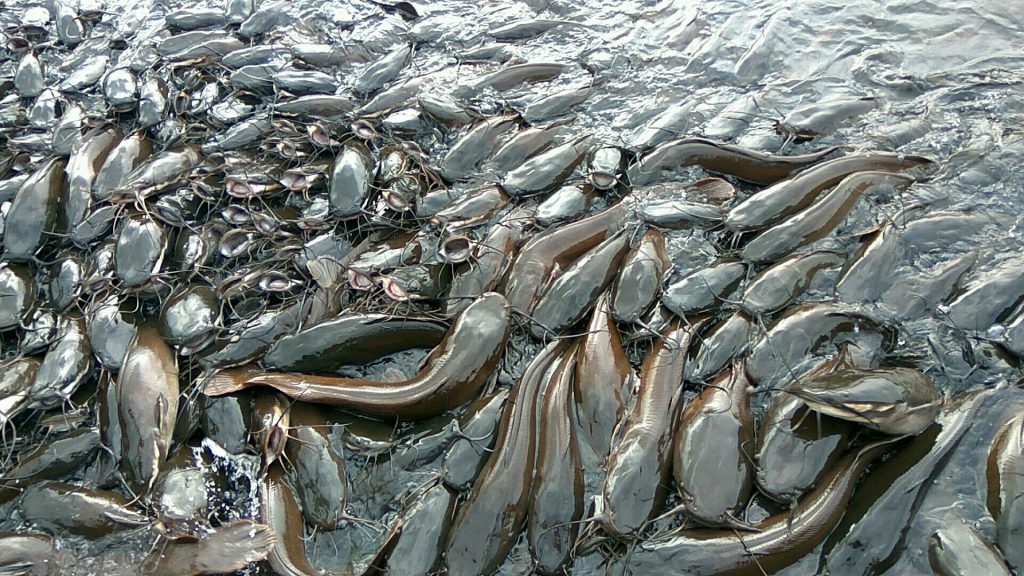 8. Ranakpur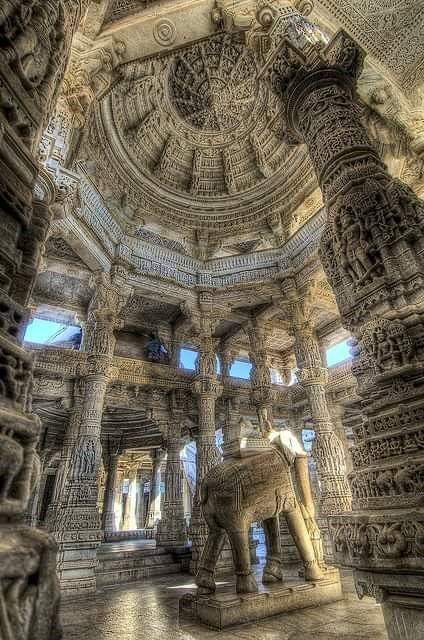 Ranakpu is another place to witness magnificent architecture. It is a guarantee that after going inside the temple the fine carvings of the temple will make your mouth wide open in surprise. It is a 15th-century Jain Temple dedicated to lord Adinath. Located almost 90 kilometers away from the city of Udaipur in the district of Pali, the Ranakpur Temple in Rajasthan sits graciously poised on the banks of River Maghai. If you visit this temple then you are sure to get mesmerized by the intricate carvings inside the temple, on the pillars, and on the ceiling. The shocking thing about this temple is that it stands on 1444 pillars. The whole temple is built with Marble.
You can reach Ranakpur from Udaipur via bus, or taxi. The nearest railway station is Faalna Railway Station.