Udaipur is gradually becoming one of the most preferred destinations of big and small screen filmmakers, a lot of movies have been shot in Udaipur and recently two of the hit movie sequels are being shot in Udaipur. The movies are 'Angrezi Medium' which is a sequel to the hit movie 'Hindi Medium' and the other movie being 'Love Ajkal 2' which is a sequel to Imtiaz Ali's 2009 hit film 'Love Ajakal' which starred Saif Ali Khan, and Deepika Podukone.
Udaipur Elements in these movies
The 'Agrezi Medium' movie starring Irfan Khan is being shot in the 'Chhoti Brahmapuri' area of the Udaipur old city. In the movie, Irfan is playing the role of a shop owner of a 100-year-old sweet shop named 'Gasitaram Mishtan Bhandaar'. Irfan Khan has come back after long due to the cancer treatment. There were pictures out from the movie shoot in which Irfan Khan is posing in front of his shop, driving an Rj27 scooter, and posing with a large number of fans. Actress Radhika Madaan is playing the role of her daughter who wants to go to the US for studies. According to sources, Kareena might also be seen in the movie playing the role of Irfan's wife.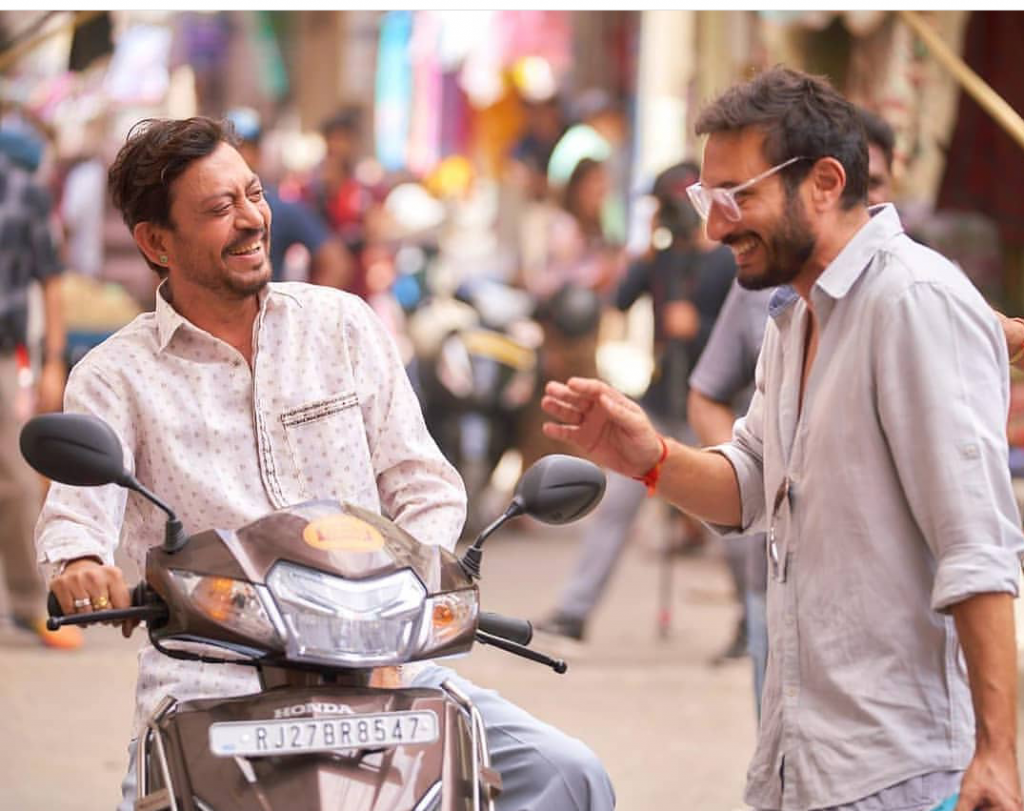 The chocolaty boy Kartik Aryan is shooting for 'Love Ajkal 2' in Udaipur. Kartik has been spotted sporting a teenager look, Kartik looked totally different with trimmed hairs and a school Uniform, he is also seen riding an old green Rj27 scooter, the school tie which Kartik wore is reportedly of the St. Pauls School in Udaipur. Paulians claimed it 🙂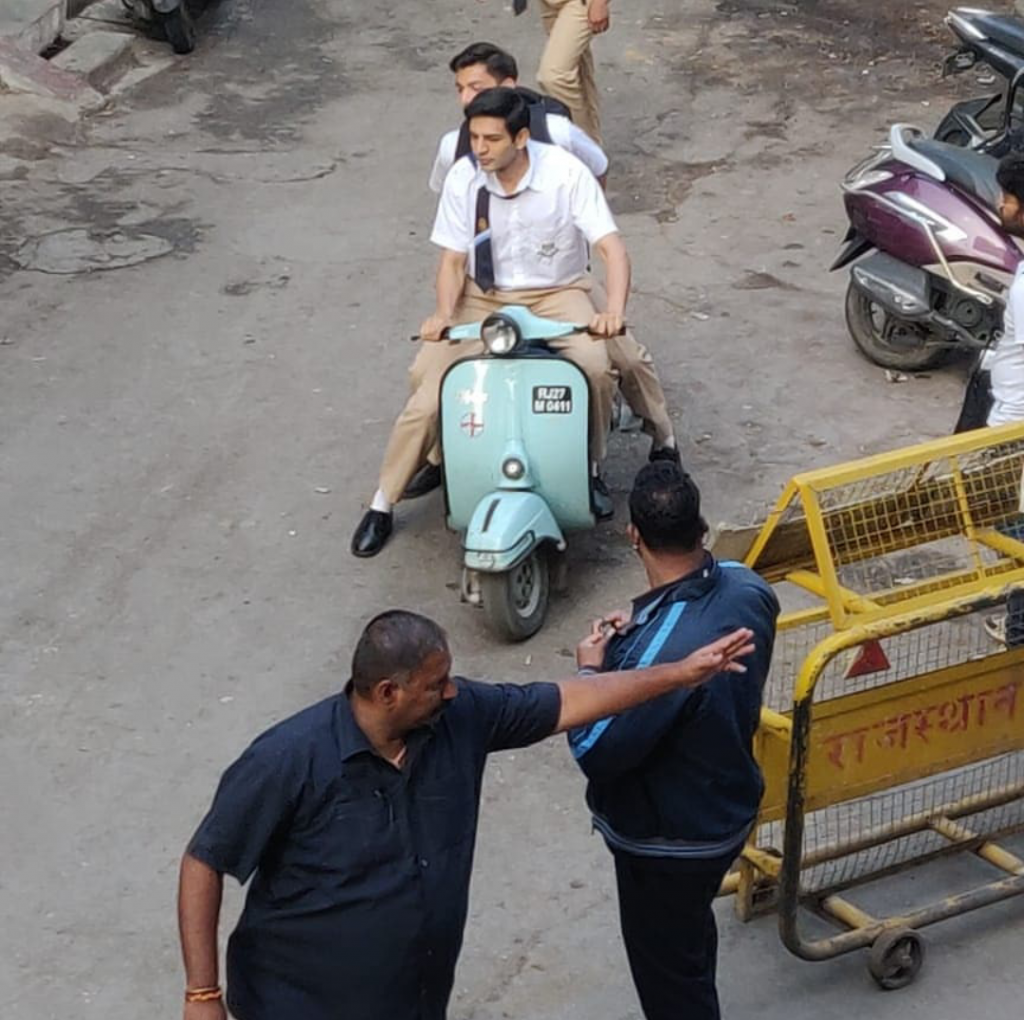 Karik was also spotted riding scooters with his schoolmates, watch the video below.
So we finally get to see our city 'Udaipur' in these seemingly hit movies.Let's wait for these movies to hit the theaters.
Please do like and Follow us for exciting updates on Udaipur